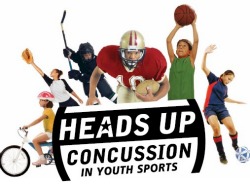 Concussion Training Required for All Coaches

All returning coaches, and all new coaches for the Spring 2012 soccer year are required by the state to take a 15 minute online concussion awareness course.

Everyone can complete and recieve the concussion training certification at http://www.cdc.gov/concussion/HeadsUp/clinicians/index.html

This is a requirement for all trainers and coaches at BSA.

The certification involves watching a short video, answering a few questions and printing out your certificate.